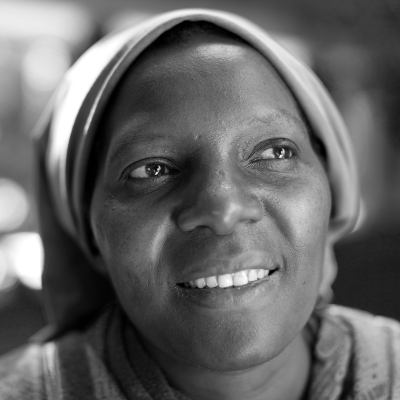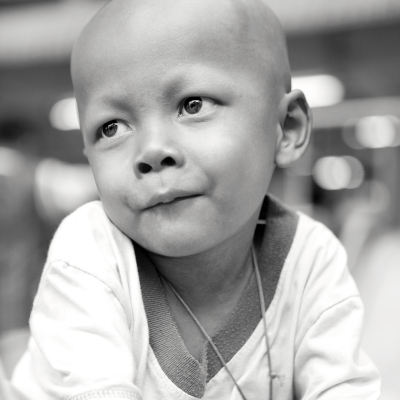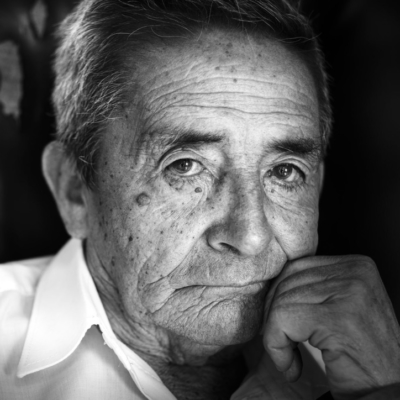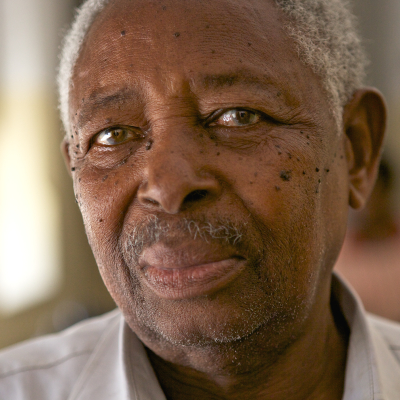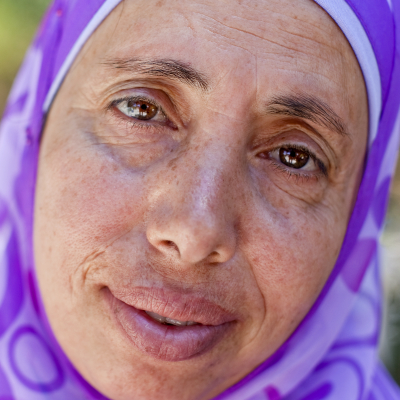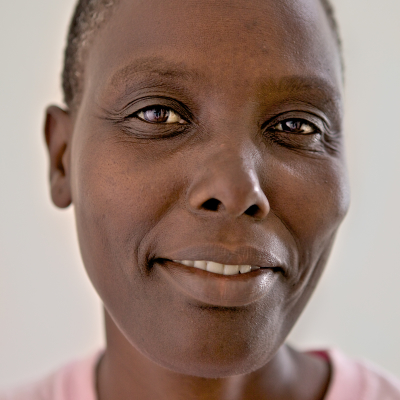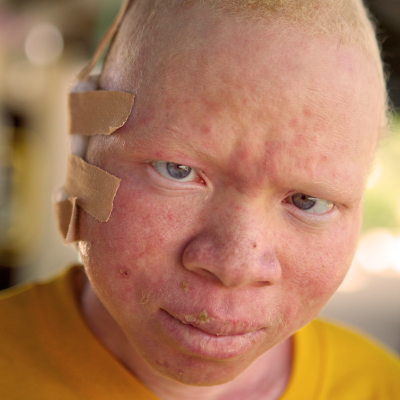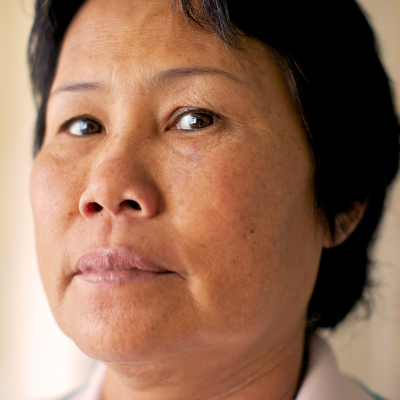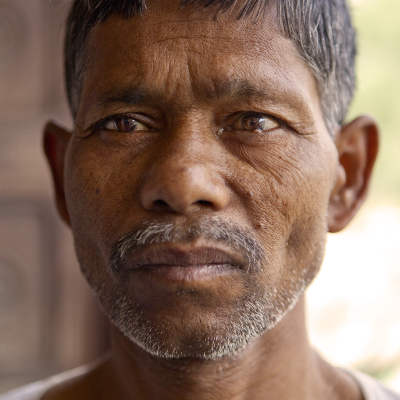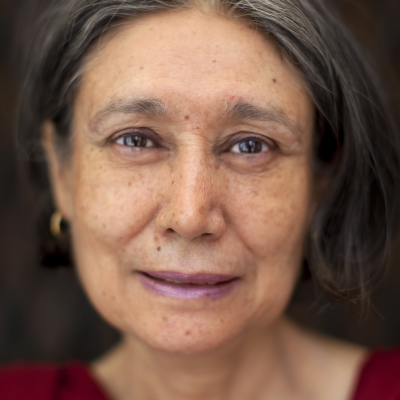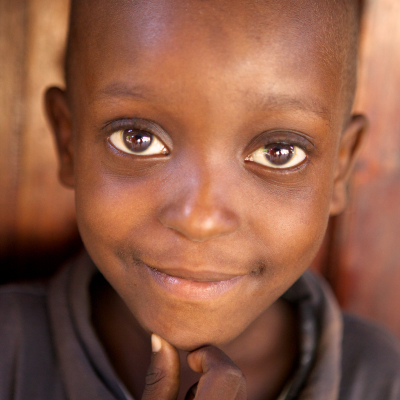 Carolyn Taylor
Founder, United States
Executive Director
Carolyn Taylor is a photographer, a supportive cancer care advocate and a survivor of ovarian and endometrial cancers. In 2010, after winning a grant from British Airways, she logged more than 120,000 air miles, visiting 14 countries using photography and interviews to document that regardless of race, religion, nationality or economic status, we are all one in the battle against cancer. Inspired by the people she met and the lack of education and support we tend to take for granted in high-resource settings, Carolyn founded Global Focus on Cancer (GFC), a non-profit organization in late 2011 to act as an agent of simple and effective change to help reduce the global burden of cancer through programs in cancer support, awareness, education, advocacy and networking in countries where access to information about cancer is critically lacking. In addition to being its founder, she is currently serving as GFC's Executive Director.
Carolyn leverages her networking skills to develop broad-based partnerships and build strong alliances among clinicians, MOH's, NGO's, advocacy groups, industry and private sector to introduce meaningful and lasting evidence-based, cancer awareness and supportive initiatives across resource settings. Carolyn serves as a content expert with the Women's Empowerment Cancer Advocacy Network, sits on ASCO's Gynecologic Cancer Guidelines Committee and an ASCO Measures Panel, was a contributing author to the Lancet series 'Health, Equity and Women's Cancers' along with additional publications. She is also a member of the Lancet Commission on Women, power and cancer. Carolyn is a frequent speaker/moderator at global cancer conferences and since 2015, has served as the co-founder and co-chair of the annual SE Asia Breast Cancer Symposium.
Dr. Anna Cabanes
Research Team, USA
Global Research and Advocacy Advisor
Dr. Anna Cabanes is a cancer epidemiologist with 20+ years' experience in research and program implementation, and she specializes in cancer epidemiology and implementation science with regional foci in Africa and Latin America. Her work is focused around increasing access to breast cancer diagnosis and care and strengthening the quality of effective cancer services in underserved communities. Anna is GFC's Senior Advisor, Research and International Collaborations. From 2011-2020, Anna was the Senior Director of Community Health and Global Programs at Susan G. Komen. In her role, she was responsible for direction and implementation of Komen's Community Health and Global Programs. She also oversaw Komen's field office in Washington, DC, focused in supporting underserved communities in the area.
In her prior work, Anna was a researcher with the Cancer Surveillance Team of the National Center of Epidemiology in Madrid, Spain, a consultant at the Pan American Health Organization (PAHO); and junior faculty at the Lombardi Cancer Center. She earned her Ph.D. in Pharmacology from the Autonomous University of Barcelona and her Master's in Public Health at Johns Hopkins University. Anna has lived and worked in Spain and the Middle East. She is a DC resident since 1995, and lives in Mount Pleasant with her husband and two children.
Dr. PT Le
Research Team, USA
Senior Technical Advisor, Research and Evaluation
PT Le is a public health researcher with a passion to improve the health and livelihoods of marginalized populations globally. Her research focuses on examining the psychosocial issues among returned trafficked women, commercial sexual exploitation of children, maternal and child health, recovery and community reintegration for individuals with psychosis, task-sharing mental health interventions, and supportive services for cancer patients and survivors in low-resource settings. Dr. Le has partnered with various community-based and non-governmental organizations to enhance public health research methods and practices in non-academic settings. She has received training in community-based participatory research, mixed methods research, and implementation science. She received a Bachelor of Science in Applied Mathematics with a minor in Women's Studies from the University of California at Los Angeles (UCLA), a Master of Public Health in Health Policy and Planning (Effectiveness and Outcomes Research) from Columbia University Mailman School of Public Health, and a Doctor of Philosophy in Public Health (Community Health Sciences) from UCLA School of Public Health.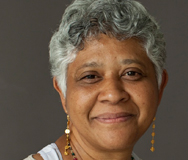 Dr. Ann Marie Beddoe
Advisory Board, United States
Ann Marie Beddoe, M.D. is a Clinical Assistant Professor in Obstetrics and Gynecology at the Mount Sinai Medical Center in New York City. She has previously served as the Director of Gynecologic Oncology at Mount Sinai Services, City Hospital in Elmhurst, New York and held senior academic positions at Interfaith Hospital in Brooklyn and Downstate Medical Center –Kings County Hospital. Dr. Beddoe received her Undergraduate Bachelors of Science degree (B.Sc.) at Brooklyn College and her Medical Degree (MD) from SUNY Downstate Medical Center – Kings County Hospital where she also completed her Obstetrics and Gynecology residency. Dr. Beddoe completed her fellowships in Gynecologic Oncology at SUNY Downstate and in Clinical Nutrition at Memorial Sloan Kettering Cancer Center. Widely published in medical journals, she is Board certified in Obstetrics and Gynecology and Gynecologic Oncology. Dr. Beddoe is an outspoken advocate on women's health and lectures extensively across the country on issues such as gynecologic cancer, nutrition and chemotherapy. She is active in numerous charitable organizations in the United States and global health agencies abroad.
Orajitt Bumrungskulswat
Advisory Board, Thailand
Is the Assistant Secretary General of the Heart to Heart Foundation and the Director, Bureau of Public and Private Participation, of the National Health Security Office. For the past 35 years she has worked in the spheres of policy and plan analysis, civil society and community development, Social Investment Fund of the World Bank, community Development Fund, Local Health Promotion Fund, people and patient participation and Consumer Protection in Health Security System, local authority participation in Health Security System. Rehabilitation Fund under the Health Security Fund, Friendship Support Center Development. Her expertise is in local and community development/strategic planning and advocacy, local and community fund, people participation and empowerment/development, civil society development/networking, participatory monitoring and evaluation. She has a Bachelor in Economics and her Master of Science in Human Settlement Planning and Development.
Dr. Arvind Chaturvedi
Advisory Board, India
Dr. Chaturvedi acquired his medical education MBBS and MD from the Armed Forces Medical College, Poona, India and served in the Indian Army Medical Corps. Because of his interest in cancer imaging in 1996 he chose to associate himself with Rajiv Gandhi Cancer Institute at New Delhi as Chief of radiology and Imaging. He has also been the medical director of the institute from 2006-2010. Currently he is the director of the department of Radiology. He has been a visiting professor to the University of Rochester, New York, USA. He is primarily associated with the practice of oncological radiology. He has over 44 scientific papers and 65 guest lectures and orations to his credit. He is an acclaimed educator, has authored two book chapters and is directing the post graduate DNB programme in radiology at his institute. He is associated with a number of international clinical trials as an expert on clinical imaging. He is the chief scientific investigator for a breast cancer project awarded by International Atomic Energy Agency, Vienna. He has been a national and international faculty in a number of scientific meetings in India and abroad. He is a member of Radiological Society of North America, International Cancer Imaging Society and FICCI health services committee.
Dr. Don Dizon
Advisory Board, United States
Don S. Dizon is a medical oncologist specializing in the care of women with breast or gynecologic cancers, survivorship particularly as it pertains to sexual health for men and women with cancer, patient engagement, and social media. He grew up on the Pacific Island of Guam, and completed undergraduate and medical school at the University of Rochester in New York. He trained in Internal Medicine at Yale New-Haven Hospital and completed a fellowship in Medical Oncology at Memorial Sloan-Kettering Cancer Center in NYC. He is a Professor of Medicine at Brown University, the Director of Women's Cancers at Lifespan Cancer Institute and Director of Medical Oncology at Rhode Island Hospital. Additionally, he is the Chair of Digital Engagement for SWOG Oncology Research Network and previously served as the Chair of the Cancer Communications Committee and Social Media Working Group of the American Society of Clinical Oncology (ASCO). He writes an online column for the journal, The Oncologist, and for ASCO Connection and his writings have been honored with American Publishing Excellence (APEX) awards. Dr. Dizon is on Twitter and Instagram @drdonsdizon.
Dr. Peter Dottino
Advisory Board, United States
Peter R. Dottino, M.D. has served as the Director of Gynecologic Oncology and the Colposcopy Service at the Mount Sinai Medical Center in New York City and is currently an Associate Clinical Professor in Gynecologic Oncology at Mount Sinai. Board certified in obstetrics and gynecology and gynecology oncology, he is a nationally and internationally recognized expert in operative laparoscopy and its application to the surgical management of both benign and malignant disease. He has authored numerous articles for peer-reviewed medical publications and text books and is currently co-leading The Ovarian Cancer Research Translational Group at Mount Sinai which seeks to understand the genetic basis of ovarian cancer to help women with disease and those who are at risk for it. Dr. Dottino has consistently been cited as one of the American's Top Doctors in Cancer, and is the recipient of numerous awards and honors for his contributions to the field of cancer as well as for his generous philanthropy. He is one of the founders of The Ovarian Cancer Research Fund and Woman to Woman and currently serves on both Board of Directors.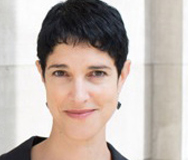 Dr. Ophira Ginsburg
Advisory Board, Canada
Ophira Ginsburg is a medical oncologist with expertise in cancer epidemiology, prevention and screening, and a primary focus in women's health equity and global cancer control. She is a fellow of the Royal College of Physicians and Surgeons (Canada), a Scientist at Women's College Hospital and Research Institute, and holds academic appointments at the University of Toronto, the James P Grant School of Public Health at BRAC University, Bangladesh, and the Institute of Cancer Policy at King's Health Partners, London UK. She has been an advisor to the National Institute for Cancer Control of Vietnam, a member of the Technical Advisory Committee of the GTF.CCC and the UICC Global Task Force on Radiotherapy for Cancer Control. Over the past 12 years she has developed an innovative program of population intervention research, education, and policy initiatives in cancer disparities and global cancer control, with projects in North America, Vietnam, Bangladesh, and more recently, in Tanzania. The overarching goal of her work is to inform resource appropriate practices and policy to reduce health inequities for women with cancer.
In October 2015 she began a new post as a Technical Officer in the Noncommunicable Diseases Management Unit, NVI Department at World Health Organization Headquarters in Geneva. Her duties will be primarily to help build their policy and programming for women's cancers, including guidance, recommendations, and implementation frameworks on breast cancer prevention, early detection/screening and management in collaboration with the WHO International Agency for Research on Cancer (IARC), with other UN organizations such as IAEA and UNFPA, international experts and partners building upon existing WHO and IARC breast cancer related documents.
In 2017 she began a new post as Director of the High Risk/Cancer Genetics Program at the Perlmutter Cancer Center, NYU Langone Health, and is Associate Professor in the Department of Population Health at NYU School of Medicine.
Dr. Julie Gralow
Advisory Board, United States
Julie R. Gralow, MD, is Executive Vice President and Chief Medical Officer for the American Society of Clinical Oncology (ASCO). She is a breast medical oncologist who served >25 years on faculty as Professor of Medical Oncology, Adjunct Professor of Global Health, and Director of Breast Medical Oncology at the University of Washington School of Medicine, Fred Hutchinson Cancer Research Center, and Seattle Cancer Care Alliance. Dr. Gralow has extensive experience in conducting cancer clinical trials, and has served as Principal Investigator on local and national clinical trials related to breast cancer treatment, prevention, and survivorship. Within the SWOG Cancer Research Network she served as Executive Officer for Breast and Lung Cancer and Vice Chair of the Breast Cancer Committee. She chaired the recent ASCO Academic Global Oncology Task Force, has co-chaired the ASCO Resource Stratified Guideline Advisory Group. Dr. Gralow is committed to improving the quality of life for cancer patients through education, exercise and diet, and to promoting cancer awareness in the community. She is Founder, Medical Director and Team Physician for Team Survivor Northwest, a non-profit aimed at helping female cancer survivors improve their health through fitness and exercise. Dr. Gralow is the founder of the Women's Empowerment Cancer Advocacy Network (WE CAN) which supports cancer advocacy and education in low- and middle-income countries. Dr. Gralow received the Seattle Business Magazine Leaders in Healthcare Achievement in Community Outreach Award in 2014, and the ASCO Humanitarian Award in 2018 for her work in empowering women cancer patients globally.
Harmala Gupta
Advisory Board, India
Harmala Gupta has a M.Phil. in Chinese Politics from the School of International Studies, Jawaharlal Nehru University, New Delhi. In 1986, while studying for her Ph.D. at McGill University, Montreal, Canada, she was diagnosed with advanced Hodgkin's disease, a cancer of the lymphatic system. Returning to New Delhi in 1987, she founded the first cancer support group in India, and in 1996 'CanSupport'. CanSupport has pioneered the delivery of home-based palliative care, free of charge, to thousands of people living with cancer in New Delhi, the capital city of India, & it's neighbouring areas. At any given time, 13 teams of doctors, nurses and counselors visit and care for 850 people living with cancer in their homes. Harmala is also the founder-president of a network organization of support groups called Cancer Care India (CACI). She is an advocate for the rights of cancer survivors and has received wide media attention and acclaim for her efforts in India.
Elisabetta Iannelli
Advisory Board, Italy
A labour and welfare attorney as a background, Elisabetta has dedicated her career to counseling people with disabilities or otherwise discriminated. At the age of 24, as a law student and a bride-to-be, she was diagnosed with breast cancer, 7 years later she suffered a recurrence including nodes, lung and liver. Again she made a full recovery. In the years following, she would receive additional cycles of chemo and radiotherapy for recurrences. She has been under monoclonal antibody treatment since 2000. She considers herself as a cancer survivor living with a chronic disease. Throughout all of these she completed her law degree, began a successful career and in 2006 became the mother of a lovely girl. Elisabetta has been committed to cancer charities and the rights of cancer patients since 1995. She is the Vice-President of AIMaC (the Italian Association of Cancer Patients), founder and general secretary of F.A.V.O. (Italian Federation of Volunteer based Cancer Organizations) as well as ACS Global Ambassador, board member to the European Cancer Patients Coalition, advisor to the Italian Ministry of Health, author and invited speaker on the rights of cancer patients. Nearly 20 years since her diagnosis, she simply wants to witness that cancer is a chronic disease an individual can live with. Life with cancer is possible, especially if God, your family and good friends around you support your strong desire to fight and to move forward. Life is beautiful, always!
Carol El Jabari
Advisory Board, Jerusalem
Carol El Jabari, MPH BSc RN is a public health specialist. She is the recipient of the American Cancer Society (ACS) International Achievement Award in 2006 and was selected as a Global Cancer Ambassador (ACS) in 2011. Carol specializes in designing and implementing cancer projects including screening programs, health education projects and psychosocial support groups. She has established cancer support groups in Palestine and Jordan and is a 'Reach to Recovery' trainer.
Ms. El Jabari is an Executive Board Member of the Middle East Partnership for Breast Cancer Awareness and Research and has served as a consultant/advisor to the Health Authority of Abu Dhabi, Susan G. Komen for the Cure and ICFi. She serves as Advisor to the Board of Trustees at Hebron University and has conducted research examining factors affecting screening, patient satisfaction and the knowledge, attitudes and practices of physicians (in Palestine and the UAE).
Dr. Dominista Kombe
Advisory Board, Tanzania
Dr. Dominista Kombe acquired her MD at the Donetsk State Medical Institute, Ukraine, USSR, and her Master of Medicine (Radiotherapy and Medical Oncology) at the University of Zimbabwe. She has been practicing medical oncology at the Ocean Road Cancer Institute (ORCI) in Dar Es Salaam, since 1995 and is currently one of only 4 medical oncologists in Tanzania. She is a member of numerous professional associations around the globe and serves as an advisor to the Tanzania Breast Cancer Foundation. Dr. Kombe feels that as a cancer specialist she has a responsibility to reach the community to educate them about cancer symptoms, prevention, treatment and palliation. She does this through: TV, Radio, local newspapers, community and faith-based groups as well as individual persons. Being a member of other professional associations, she also networks in many issues of fighting cancer both in the society and globally.
Dr. Dan Milner
Advisory Board, United States
Dr. Milner completed his MD at the University of Alabama School of Medicine in 2000 and his residency/fellowship in Anatomic Pathology/Clinical Pathology/Microbiology at the Brigham and Women's Hospital in 2005. His Master of Science in epidemiology is from the Harvard T. H. Chan School of Public Health where he remains an adjunct professor. He completed his Master's in Business administration from the UAB Collat School of Business. Dr. Milner began working in Africa in 1997 as a medical student and has built an international reputation as an expert in cerebral malaria. In parallel with this, he has been heavily involved in pathology capacity building in many countries and, most notably, led the team that built an anatomic pathology laboratory in Rwanda and Haiti for advance cancer diagnostics. Before joining ASCP in 2016, Dr. Milner spent 11 years at the Brigham and Women's Hospital/Harvard Medical School where he taught pathology, microbiology, and infectious disease; was the primary lead for infectious disease consultations in AP/CP; and was the recipient of numerous research grants in the areas of malaria and HIV. Dr. Milner is the author of over 150 publications and has presented national and internationally on his work in more than 25 countries. At ASCP, Dr. Milner is responsible for medical oversight of all organizational activities. He provides vision, direction, and execution of ASCP's Center for Global Health programs including communicable and non-communicable diseases. Dr. Milner and the CGH manage over 80 active collaborations with governments, NGOs, industry, academic centers, and international organizations with activity in more than 30 countries. Dr. Milner's leadership roles/experience with global efforts is extensive and he serves as a direct collaborative consultant in the area of diagnostic pathology for global health to Partners in Health, Mount Sinai, Memorial Sloan Kettering, Clinton Health Access Initiative, American Cancer Society, BIO Ventures for Global Health, Bristol-Myers Squibb, World Health Organization, World Economic Forum, World Child Cancer, Perkin-Elmer, International Collaboration for Cancer Reporting, International Cancer Control Partnership, City Cancer Challenge, and the Union for International Cancer Control.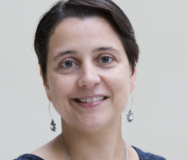 Dr. Mandi Pratt-Chapman
Advisory Board, United States
Mandi Pratt-Chapman, MA, PhD is Associate Center Director, Patient-Centered Initiatives and Health Equity for the GW Cancer Center. She earned her PhD in Translational Health Sciences from The George Washington University School of Medicine, successfully defending her dissertation: Getting Sexual and Gender Minority Health "Into the Brick and Mortar": A Mixed Methods Implementation Study. In 2018, she was selected as a mentor for the Union for International Cancer Control's Treatment for All mentorship program, helping her mentee scale guideline-driven cervical cancer treatment across multiple cancer centers in India. In 2019, she saw her vision for clear program guidance for community cancer centers come to fruition with the online release of the Association of Community Cancer Centers' "Cancer Program Fundamentals." Her research focuses on patient navigation, cancer survivorship, evidence-based cancer control, and health equity for lesbian, gay, bisexual, transgender, queer and intersex (LGBTQI) communities. Her personal mission is to make evidence-based health care and disease prevention strategies available to more people as quickly as possible.
Dr. Sudip Shrestha
Advisory Board, Nepal
Medical Director and Head of the Department of Medical Oncology at Bhaktapur Cancer Hospital, Bhaktapur, Nepal. Senior consultant, medical oncologist and Coordinator of Oncology Services at Om Cancer Care Center, Om Hospital and Research Center, Kathmandu, Nepal and Sarvang Hospital, Kupundole. Dr. Shrestha has played a leading role in establishing cancer prevention activities, palliative care services and cancer support groups in Nepal. He has contributed to numerous publications in patient education and cancer prevention and works as a member of the National Registry Committee.
Ann Steyn
Advisory Board, South Africa
Ann Steyn is a breast cancer survivor, and the President of Reach to Recovery International (RRI) reachtorecoveryinternational.org breast cancer support network. As the National Coordinator of the South African RRI programme she became aware of the needs throughout Africa of not only offering emotional and practical support to breast cancer patients but also educational programmes about the disease. As the RRI member responsible for Africa she had had the opportunity to address some of these problems. With the help of a grant from the Susan G Komen Foundation, she has been able to train volunteers from 14 African nations. These volunteers will support breast cancer patients and their families, and also carry out breast cancer awareness campaigns. In 2005 she was awarded the Terese Lasser award in recognition for outstanding service and support to the RRI programme. Ms. Steyn's wish is to see supportive care availalbe for all breast cancer patients worldwide, with all patients having the right to available, affordable and accessible breast health treatment.
Dr. Karen Yeates
Advisory Board, Canada
Dr. Karen Yeates MD, FRCPC, MPH. is a graduate of McGill University (BSc 1993) and Queen's University School of Medicine (1997). She is currently a Professor of Medicine and Clinician-Scientist in the Department of Medicine at Queen's University. She co-founded (2012) and co-directed the Office of Global Health (ending in 2016) within the Faculty of Health Sciences. Dr. Yeates currently directs a program of global health implementation science research in low-resource settings in Tanzania with collaborative projects in other African countries. Dr. Yeates is considered a global leader in the development of mobile health interventions (mHealth) to improve detection and management of non-communicable diseases. As a nephrologist, Dr. Yeates is also active in global nephrology initiatives and has served on multiple committees of the International Society of Nephrology and has served as an educational ambassador in building capacity in programs delivering kidney care (including dialysis) in low-resource settings.